By Shirzad Bozorgmehr and James Masters, CNN
11/13/2017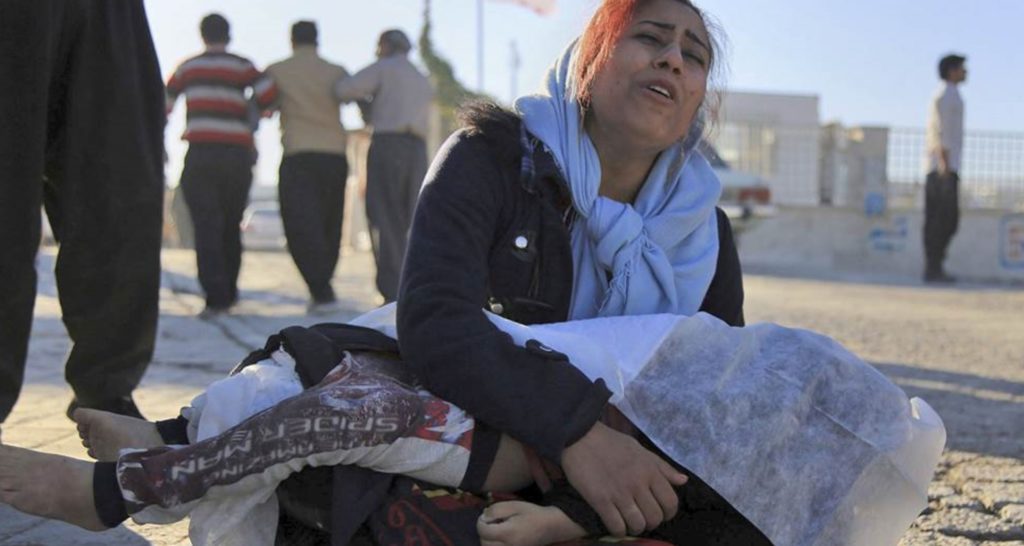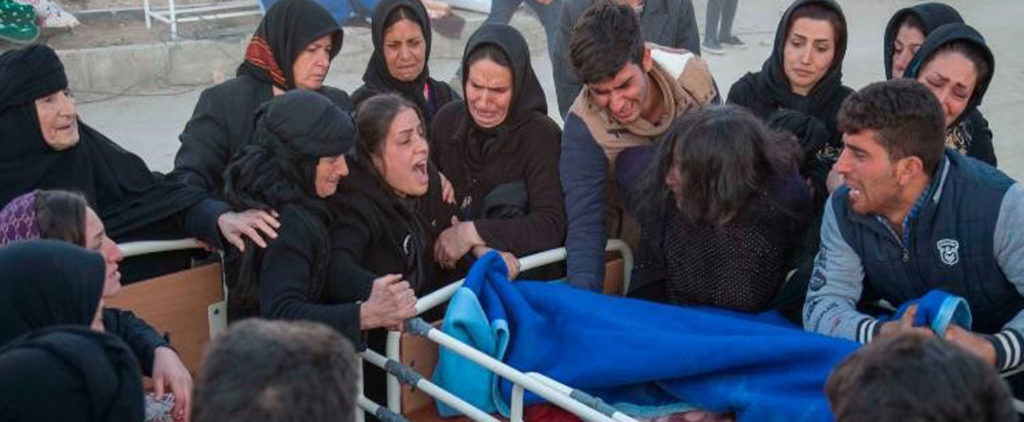 Tehran, Iran (CNN) At least 452 people were killed and thousands injured after a powerful earthquake struck near the border of Iran and Iraq late Sunday.
The earthquake is the deadliest of the year, eclipsing the one that hit Mexico City in September, and was felt as far away as Turkey and Pakistan.
Around 100 of the dead are believed to be from one town in Iran's Kermanshah province, the country's semi-official Mehr news agency reported.
Iran: 445 people confirmed dead, 7,100 injured, Iran's Press TV has reported Monday afternoon.
Northern Iraq: 7 people dead in the semi-autonomous Kurdish region, said Rekawt Hama Rasheed, the health minister of the Kurdish Regional Government. Iraq's health ministry added that 535 people were injured.
Rescue efforts: Authorities in Iran and Iraq have initiated rescue operations; Iran has declared three days of mourning
The earthquake hit late Sunday night with the epicenter in a rural area on the Iranian side of the border, just south of the Iraqi city of Halabja, according to the US Geological Survey, which tracks earthquake activity around the world.
The quake was at a depth of 23 km (just over 14 miles), which is considered shallow, according to the survey. It was felt across the region with aftershocks hitting Pakistan, Lebanon, Kuwait and Turkey, news agencies in those countries reported.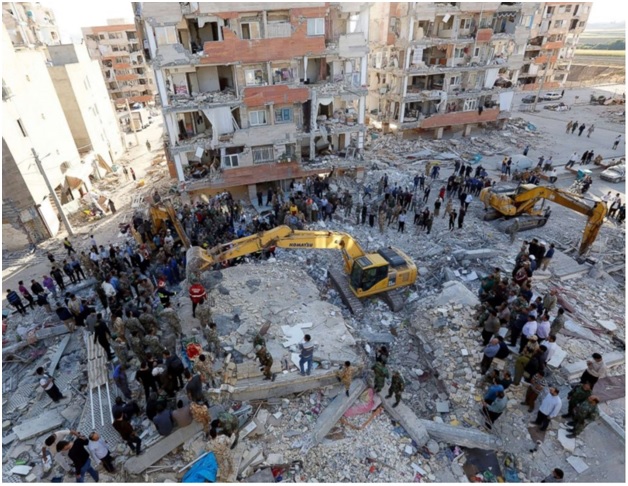 http://www.cnn.com/2017/11/12/middleeast/iraq-earthquake/index.html