NCRI Women Committee    |   June 11, 2020
Great Iranian artist and singer and former political prisoner, Marjan voice of Iranian Resistance for freedom, passed away Friday night, June 5, 2020, due to heart failure after a surgical operation.
Marjan was a popular actress and singer. Born on July 14, 1948, her original name was Shahla Safi Zamir. She became a radio announcer as a teenager, then found her way to cinema, and finally to singing where she became a brilliant star. Like other female artists, she was banned from singing after the 1979 Revolution which toppled the Shah.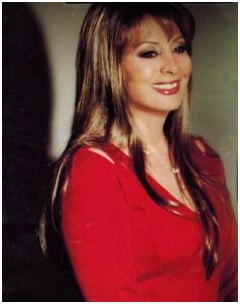 In July 1982, she was arrested and imprisoned for supporting the People's Mojahedin Organization of Iran (PMOI/MEK), and her properties confiscated.
She was deeply impressed during her years of incarceration by the young women who has been imprisoned also for supporting the PMOI/MEK, something that changed her life forever.
In an interview she said, "I feel humble when I recall the resistance and perseverance of prisoners I met in the clerical regime's jails. Young women with the average age of 17 to 20. Of course, there were younger ones in other wards who were even younger, between 10 to 12…"
After being released, she left Iran for fear of her life and lived in Los Angeles until the end of her life.
In an interview with Alarabiya, she explained, "The (clerical) regime was at war with artists and particularly with women. It did not cherish music and had declared it unlawful… The art community was annihilated all together. All the movies were destroyed… So, I decided to fight because it was my right to live free in my own country. Those days, the best organized group was the People's Mojahedin Organization. After I was arrested, I was directly taken to solitary confinement. This is the worst place for detention and torture. Later on, I asked why the took me to a solitary cell. And they told me, 'because your charge was serious. You were a famous person and you joined this group…' When I was in Iran, my husband was also in prison. When he was released, we somehow re-established our contact with the PMOI/MEK. But the regime found out. Then, they published an article about me in Kayhan daily in the especial news column. And I felt that it was no longer safe for me to stay in Iran… On the same night I fled to Dubai."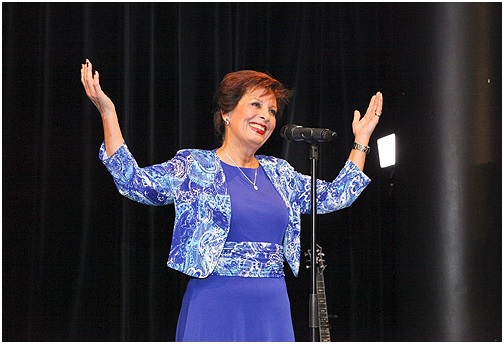 During her years in exile, she was always in contact with the National Council of Resistance of Iran. Marjan devoted her art to advance the cause of Iranian Resistance for freedom and for regime change. She sang dozens of songs including "Rouyesh Nagozir" (inevitable sprouting) and "vaght-e barandazi" (time for regime change) which were widely embraced by young people and particularly young women in Iran.
In an interview with the Youths magazine in Los Angeles, she said, "My voice is my weapon until the day our fellow compatriots are free. And I would prefer to use my voice not in concerts but in the conventions of the National Council of Resistance, against the mullahs ruling my country."
Marjan was one of the brave and liberated women of Iran who instead of submission to the clerical regime decided to fight and stand up to the regime. Until her last breath, she proudly endeavored in this path.
Today, Marjan voice of Iranian Resistance for freedom has become eternal, but her name, her memory, and her songs will continue to inspire freedom lovers and particularly Iranian women and girls in Iran.
https://women.ncr-iran.org/2020/06/11/marjan-voice-of-iranian-resistance-for-freedom-became-eternal-2/